As iron sharpens iron, so one man sharpens another.
We believe that spirituality only happens through community. Both friendship and fellowship are vitally important as we journey through life. To help with this, we structure our adult ministry by what we call "Family Groups" - small groups of people doing life and learning about Jesus together. Here are our family groups.
Family groups meet at 9:45 on Sunday mornings
Age Group: College Age
Leaders: Joseph Wicks
Room: Downstairs Summit Building
Age Group: Singles, 25+
Leader: Jason Towns
Room: G209
Age Group: 20's-30's
Leader: James Wiseman
Room: W309
Age Group: 20's-30's
Interim Leader: Jon Estes
Room: G113
Age Group: 30's-40's
Leaders: Brent Moody
Room: W301
Age Group: 40's-50's
Leader: Russell Mullennix
Room: G207
Age Group: 30's-50's
Leader: Scott Seitz
Room: G202
Age Group: 40's-50's
Leaders: Ronnie Wiseman
Room: W205
Age Group: 40's
Leaders: Brian Arnold
Room: G210
Age Group: 50's
Leader: Butch Waller
Room: G206
Age Group: 40's-60's
Leader:Darron Turner
Room: W302
Age Group: 55+
Leaders: David Knowles
Room: G109
Age Group: 55+
Leaders: Norm Schneller
Room: W201
Age Group: 65+
Leader: Mike Mayfield
Room: W206
Hands of Glory (Deaf Class)
Age Group: Any
Leader: Meskail Crowe
Room: G111
planning to visit a family group?
Let us know you're coming, and we'll send someone to meet you!
In addition to our Sunday family groups, we also have adult Bible studies that meet on Wednesday nights at 6:45.
If you have questions about our adult ministry, please contact one of our pastoral staff members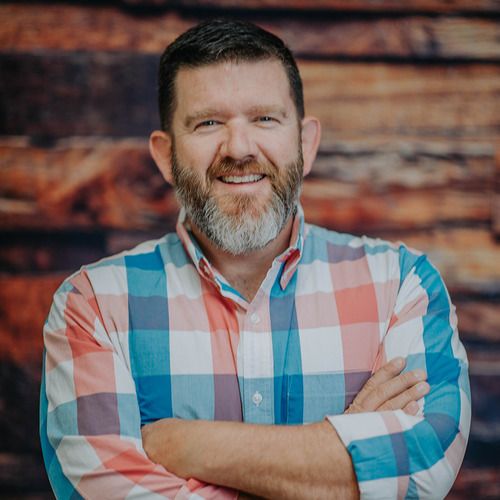 Michael has been the assistant pastor at Henry since 1998. He has a passion to see God's Word change people's hearts instead of just filling their head with knowledge.
Jon has served in youth and music ministry for many years, and now is working with adults. He has a passion to build deep relationships with people that help them to understand and invest their value into God's work.